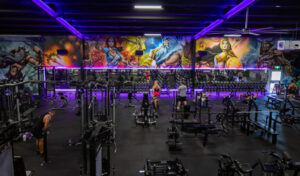 Tweed Heads Clubs – Tweed Heads, a picturesque coastal town in New South Wales, Australia, is not only known for its stunning beaches and lush landscapes but also for its vibrant community, which includes a thriving club and fitness scene. In this article, we will explore the Tweed Heads clubs and fitness facilities, highlighting how they contribute to the health, social, and recreational aspects of this charming town.
Clubs in Tweed Heads
Tweed Heads boasts a variety of clubs, each catering to different interests and preferences. These clubs are more than just places to relax; they are hubs of community engagement and social activity. Here are some of the prominent clubs in Tweed Heads:
Tweed Heads Bowls Club: Overlooking the Tweed River, this club is not only known for its world-class lawn bowls facilities but also its dining options, live entertainment, and regular social events.
Tweed Heads & Coolangatta Golf Club: Golf enthusiasts will find a haven in this club, featuring two stunning golf courses, a modern clubhouse, and panoramic views of the hinterland.
Tweed Heads Seagulls Rugby League Club: A popular choice for sports fans, this club offers a relaxed environment to watch live sports, dine, and enjoy live entertainment.
Tweed Heads Services Club: This multi-purpose club offers dining, gaming, live shows, and community events. It's a place where residents come together for a good time and to support local causes.
Tweed Heads Bowls and Recreation Club: This club emphasizes community and offers lawn bowls, bocce, and other recreational activities, with a strong focus on bringing people together.
Fitness Facilities in Tweed Heads
Staying active and maintaining a healthy lifestyle is integral to the Tweed Heads community. Several fitness facilities cater to locals and visitors who prioritize well-being:
Anytime Fitness Tweed Heads: This 24/7 gym offers state-of-the-art equipment, group fitness classes, and personalized training, ensuring individuals can maintain their fitness routine on their schedule.
Jetts Fitness Tweed Heads: Jetts provides a welcoming and no-nonsense fitness environment with quality equipment and 24/7 access, allowing members to work out at their convenience.
F45 Training Tweed Heads: F45 is renowned for its high-intensity interval training (HIIT) sessions, offering dynamic and effective workouts in a supportive group setting.
CrossFit Tweed Heads: For those seeking a challenging and community-driven approach to fitness, CrossFit Tweed Heads provides diverse workouts that build strength and endurance.
The Role of Clubs and Fitness Facilities in the Community
Social Interaction: Clubs in Tweed Heads serve as social hubs where residents can connect, make friends, and build a sense of community Wellness.
Entertainment: Many clubs offer live entertainment, contributing to the town's vibrant cultural scene.
Supporting Local Sports: Clubs like Tweed Heads Seagulls Rugby League Club play a vital role in supporting local sports teams and encouraging sportsmanship.
Promoting Wellness: Fitness facilities help residents stay active, lead healthy lifestyles, and prioritize their well-being.
Community Engagement: Clubs often host events, fundraisers, and activities that foster community engagement and contribute to local causes.
In Tweed Heads, the thriving club and fitness scene extends beyond recreation; it's a way for the community to come together, stay healthy, and enjoy the beautiful surroundings. The combination of clubs and fitness facilities in this coastal town enriches the lives of its residents, making it a place where community and well-being meet in perfect harmony.