Who was María Belén Bernal, the lawyer who was found dead after disappearing in a Police school in Ecuador & More Latest News Here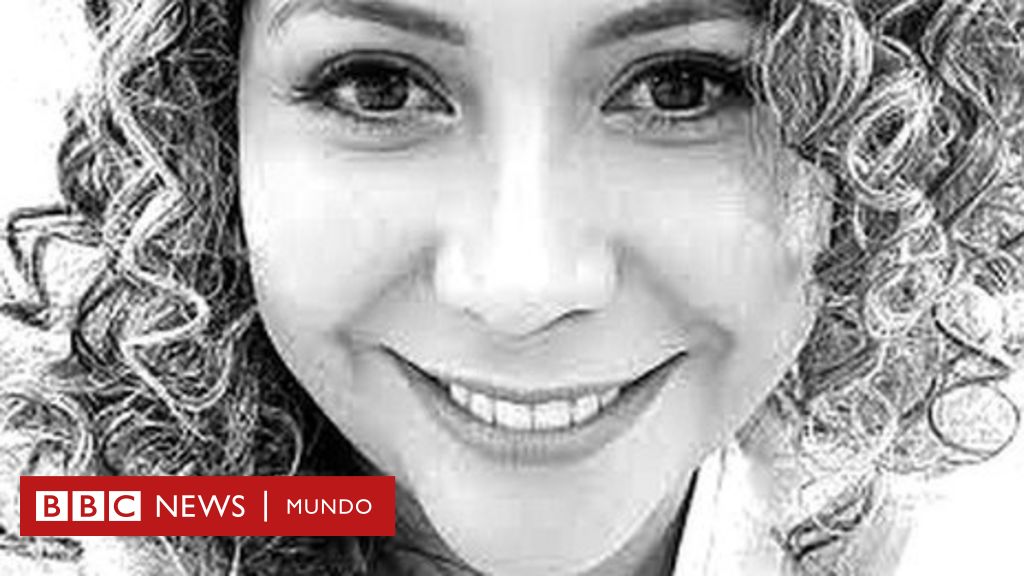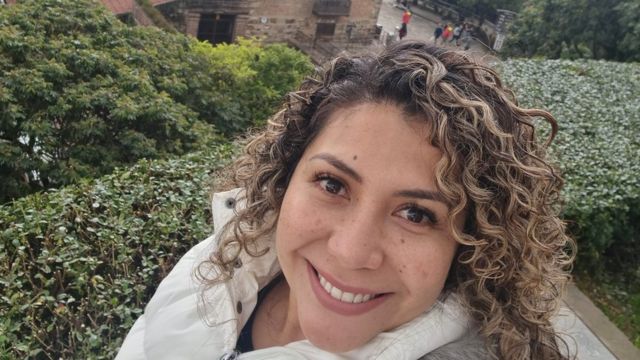 The news of the discovery of the lifeless body of the lawyer María Belén Bernal deepened even more the commotion that has been experienced in Ecuador since her disappearance was reported.
It was the country's own president, Guillermo Lasso, who announced the discovery of the lawyer's remains on Wednesday morning.
"With deep pain and indignation, I regret to report that María Belén was found. Her femicide will not go unpunished and all those responsible will be brought to justice. My solidarity with her mother Elizabeth and her little son," President Lasso said on his Twitter account. .
Bernal had been reported missing on September 11 after she entered the Superior Police School, the center to the north of Quito, to meet her husband, Lieutenant Germán Cáceres.
The remains were found a few meters from the headquarters of the Higher School and the main suspicions surrounding his death fall on Cáceres, whose whereabouts are currently unknown.
The first to report Bernal's disappearance was her mother, Elizabeth Otavalo, who has since begun a campaign to find her daughter, in addition to denouncing complicity and negligence on the part of the authorities.
"For Belén, the main thing was family. She also took care of my mother, her grandmother, who has cancer, and she helped him with the medicines", Otavalo told the Ecuavisión television channel.
To this is added the declarations to the Ecuadorian media of the residents of the La Mena neighborhood, in the south of Quito and where Bernal's mother lives, who remembered her as a supportive person.
"She was a very loose, generous woman. She helped neighbors for free with legal advice"notes Otavalo.
"Love for Laws"
When talking about her daughter, Otavalo highlights her deep love for the law, something that many of those who knew her and have made public statements after her disappearance agree on.
Maria Belen Bernal I was 34 years oldwas originally from Quito and had studied law at the Faculty of Jurisprudence of the Central University, in addition to completing a master's degree in Oral Litigation at the California Western School of Law.
Since then she had managed to become a respected litigator, in a field where she was recognized for her great knowledge of criminal procedures.
One of the best-known cases that he had to face was the representation of the family of Alejandro Páliz, who died in March 2021 after being run over by a patrol of the Quito Metropolitan Transit Agency.
In that case, according to local reports, Bernal managed to demonstrate the responsibility that the agents had had, with an untimely maneuver that prevented Páliz from reacting to avoid the accident.
At the time of her disappearance, the lawyer worked for the firm Defensa Penal Group and was part of the group of six women who handle cases focused mainly on criminal matters.
Bernal had also handled cases of sexual assault, gender violence, police defense, alimony and others, according to the Ecuadorian newspaper El Universo.
And I was aware thate his work as a penalist had earned him enemies.
In fact, in the middle of this year, through a publication on the TikTok social network, he had given two names that he held responsible in advance if something happened to him.
However, as soon as his disappearance was known, the Ecuadorian Prosecutor's Office discarded both names that she had pointed out in the video, after she established that the main suspect in the case was her husband, Lieutenant Cáceres.
According to the local newspaper GK, Cáceres and Bernal had married in 2017.
The couple lived in the Conocoto area, in the south of Quito. Issac lived there, 13 years old, son of a previous relationship of Bernal.
reactions
Upon learning of the discovery of Bernal's mortal remains, his mother made a call through her Twitter account.
"President, I demand justice. This is a crime that happened in the high school of the Ecuadorian Police. They took my daughter from me, at the hands of a fugitive Police servant. I ask the universities for support in legal medical examinations. I need know the truth," he wrote.
Otavalo's reaction has another ingredient after the death of his daughter: the Ecuadorian Prosecutor's Office had questioned Cáceres and released him after his statement.
It was then when he fled.
It also transpired that a cadet from the Higher School of Police had been captured in connection with the disappearance and death of the lawyer.
And the authorities reported that the priority is focused on the capture of Cáceres, so that he provides information on what has happened since his encounter with Bernal and his subsequent disappearance.
Remember that you can receive notifications from BBC World. Download the new version of our app and activate it so you don't miss out on our best content.
Who was María Belén Bernal, the lawyer who was found dead after disappearing in a Police school in Ecuador
& Latest News Update
I have tried to give all kinds of news to all of you latest news today 2022 through this website and you are going to like all this news very much because all the news we always give in this news is always there. It is on trending topic and whatever the latest news was
it was always our effort to reach you that you keep getting the Electricity News, Degree News, Donate News, Bitcoin News, Trading News, Real Estate News, Gaming News, Trending News, Digital Marketing, Telecom News, Beauty News, Banking News, Travel News, Health News, Cryptocurrency News, Claim News latest news and you always keep getting the information of news through us for free and also tell you people. Give that whatever information related to other types of news will be
Who was María Belén Bernal, the lawyer who was found dead after disappearing in a Police school in Ecuador
& More Live News
All this news that I have made and shared for you people, you will like it very much and in it we keep bringing topics for you people like every time so that you keep getting news information like trending topics and you It is our goal to be able to get
all kinds of news without going through us so that we can reach you the latest and best news for free so that you can move ahead further by getting the information of that news together with you. Later on, we will continue
to give information about more today world news update types of latest news through posts on our website so that you always keep moving forward in that news and whatever kind of information will be there, it will definitely be conveyed to you people.
Who was María Belén Bernal, the lawyer who was found dead after disappearing in a Police school in Ecuador
& More News Today
All this news that I have brought up to you or will be the most different and best news that you people are not going to get anywhere, along with the information Trending News, Breaking News, Health News, Science News, Sports News, Entertainment News, Technology News, Business News, World News of this made available to all of you so that you are always connected with the news, stay ahead in the matter and keep getting today news all types of news for free till today so that you can get the news by getting it. Always take two steps forward
Credit Goes To News Website – This Original Content Owner News Website . This Is Not My Content So If You Want To Read Original Content You Can Follow Below Links