Locally owned and operated English Animal Clinic is expanding its facilities and services with its new Lodge Pet Resort, a new vet-operated pet spa, daycare and boarding facility soon to be located at 111 Aymar Rd, next to Walmart in Pinhook Road in Lafayette, Louisiana.
A graduate of the class of 2016 from the LSU School of Veterinary Medicine, Dr. Natalie Cormier joined the English Animal Clinic team in 2018 while working as a veterinarian assistant at other clinics. In 2021, Dr. Cormier achieved her lifelong dream of becoming a local business owner by acquiring English Animal Clinic. With an eye for opportunity, she soon realized that the vacant lot next door would be the perfect place to expand her services and provide top-notch boarding and day care for her furry patients.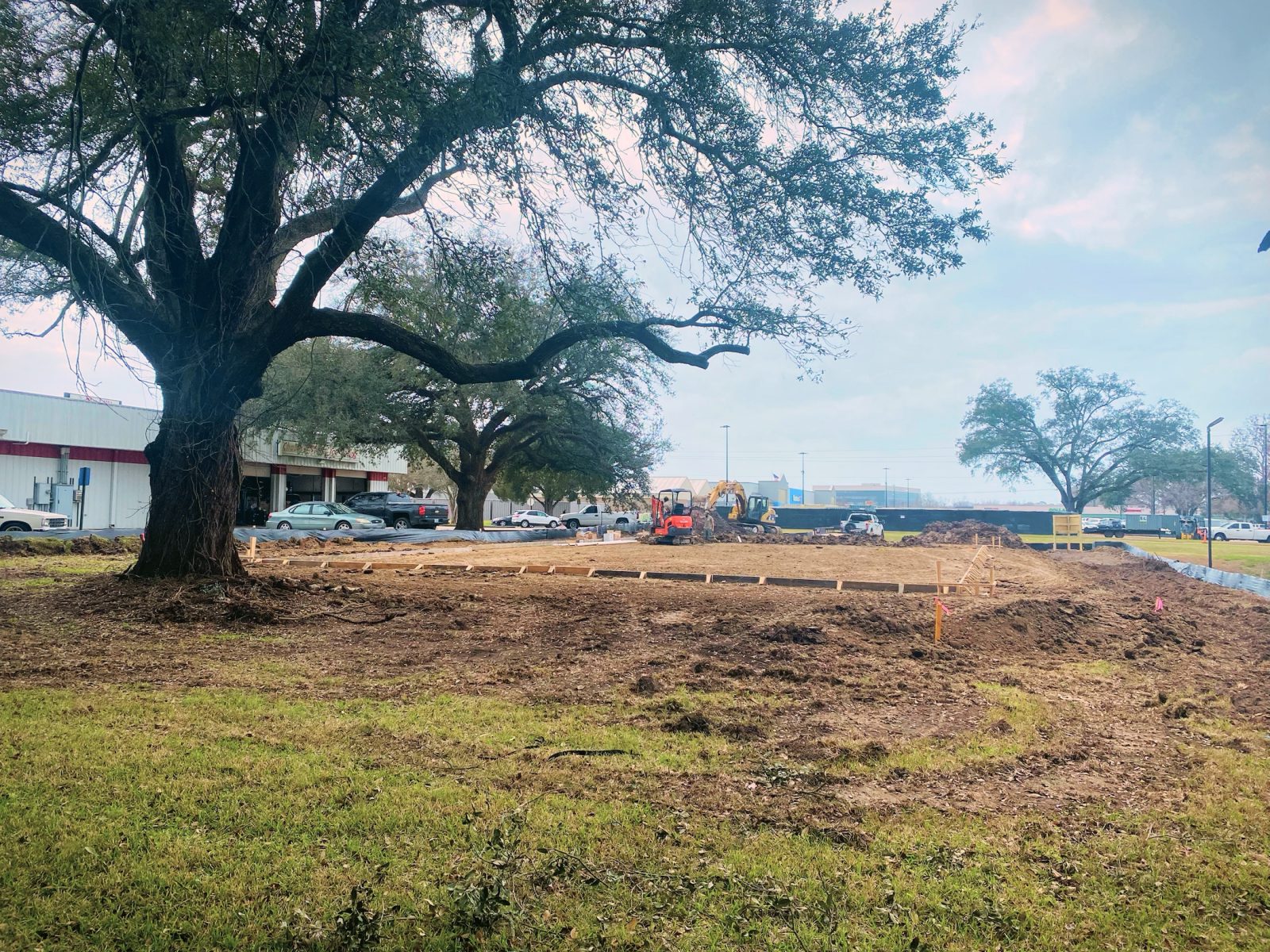 After a year of researching, planning and designing the ideal facility with her husband Ryan, construction is now underway. "We have always wanted to add boarding and daycare services for our customers so they can benefit from a one-stop-shop for all their pet needs with the peace of mind that comes from knowing that pets are being cared for in a veterinarian-supervised environment," said the Dr Cormier.
The Lodge Pet Resort will feature 32 standard kennels and 16 deluxe suites, including 9 large family suites for multiple dogs. The deluxe kennels will feature extra space, exterior window views, televisions and web cameras. In addition, there will be cat condos for cat boarding, enrichment-based daycare, four expansive outdoor play yards, K9Grass®-cooled indoor play areas designed specifically for dogs, spa services, a salon grooming and curbside pickup and delivery. .

"My husband, Ryan, partnered with Chase Group Construction and they designed everything with the highest standards of safety and cleanliness in mind."
Veterinarian-owned and operated boarding and daycare facilities are important to many pet owners because they provide a safe and supervised environment for pets while their owners are away. These facilities are staffed with trained and licensed veterinarians, who can provide on-site medical care and care for any pets that may need it. Additionally, veterinarian-owned and operated facilities often have stricter standards for cleanliness and safety, which can provide peace of mind for pet owners.
The Lodge Pet Resort is tentatively scheduled to open this year, 2023, in early summer.
You can follow The Lodge Pet Resort on Facebook and Instagram at @lodgepetresort and you can also visit their website at www.lodgepetresort.com to sign up for updates.