Prince Harry appeared on "The Late Show" with Stephen Colbert on Tuesday night to discuss the release of his memoir "Spare," which was released globally on Tuesday morning.
The Duke of Sussex joined the late-night presenter after a slew of interviews leading up to the highly anticipated launch of the explosive book. During the interview, Harry spent a good deal of time criticizing the "dangerous" behavior of the British press.
Harry said the past few days have been "painful" and "challenging" in dealing with leaks of his debut memoir, specifically from the British press. He accused the media of intentionally taking his words out of context to create "salacious headlines" and hurt him.
One of the "most hurtful lies" Harry focused on was the report in which he bragged about the number of people he killed in Afghanistan during his 10-year stint in the British Army, calling the claim "worrying and very disturbing".
PRINCE HARRY'S 'SPARE' GRENADE: THE 5 BIGGEST MISTAKES OF THE EXPLOSIVE NEW INTERVIEWS OF THE DUKE OF SUSSEX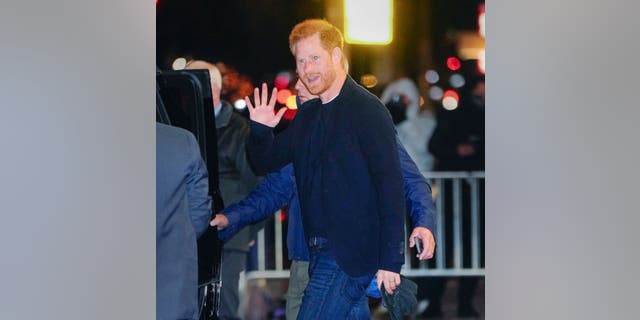 Describing his army service as a time when he found refuge and the purpose of his life, Harry accused the British press of trying to hurt him in an area of ​​his life that is one of the most significant to him.
"If I heard someone boast about that sort of thing, I'd be angry, but it's a lie," Harry said of his alleged 25 Taliban deaths, adding that "context is everything" and his twist is "very dangerous." ". "
In the interview, Harry touched on hot topics not only in his book, but also in the press over the years, such as the treatment of his wife, Meghan, the death of their mother, and the alleged contentious relationship with his brother.
Speaking about his and Meghan's decision to step down as royals, Harry admitted he never thought they would be able to completely escape press and paparazzi coverage, but he did think they would receive "some kind of peace".
Continuing his criticism of England's media and acknowledging a longstanding obsession with his late mother Princess Diana, Harry said he had "never seen the level of abuse and harassment" he witnessed with his wife.
BRITISH JOURNALIST LEAVES PRINCE HARRY: 'SELLING FAMILY', 'REWRITING HISTORY'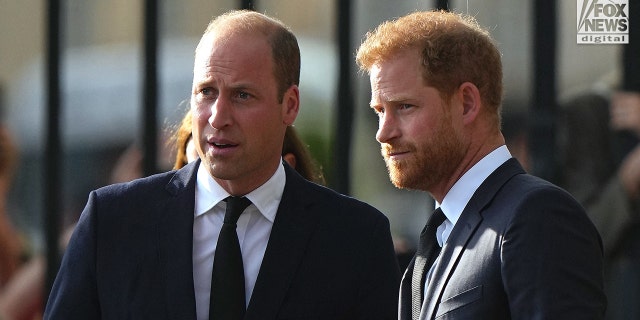 Harry also spoke about the "fracture" in his relationship with Prince William, the heir to the throne, and seemed surprised by the amount of tension between them that has been blamed on Meghan. In the book, Harry claims that his relationship with William, affectionately called "Willy", has been strained for years.
While discussing his relationship with William, Harry shared more details about how the two brothers dealt with the death of their mother. He said he believes their relationship would not have reached its current tipping point if Princess Diana were still alive.
Harry said that when he was younger, he often thought that she was alive somewhere in the world, but in hiding, and that she would eventually come to "save" him and William. He also said that she has felt her presence more from her in the last two years than in the 24 years since her death in 1997.
PRINCE HARRY'S 'REPLACEMENT' SINKS ROYAL POPULARITY; THE EXPERT SAYS 'THE TIME IS FANTASTIC'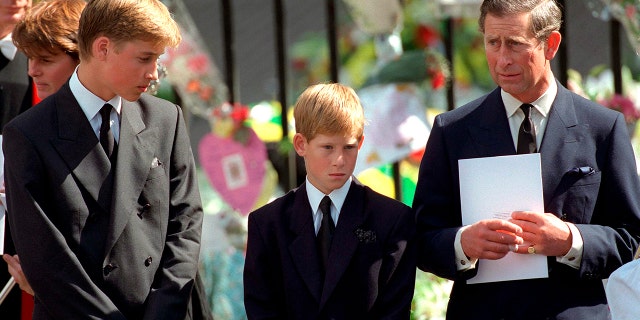 On a lighter note, Harry said he watched the popular Netflix series "The Crown," which follows his late grandmother Queen Elizabeth II's life and reign, and even laughed and admitted checking out the show.
He went on to tell Colbert that the things he loved most about his grandmother were her "sharp wit and sense of humor" and her "ability to respond to anyone with a completely straight face" while joking around.
She added that she was truly happy that she passed away after having lived a full life with a successful career, and now she is reunited with her grandfather, Prince Philip, her husband of 73 years.
CLICK HERE TO GET THE FOX NEWS APP
Harry said that writing "Spare", which he calls "the other side of the story", was a cathartic experience for him.
"Throughout this book I've been more vulnerable than ever in my life, and I've never felt stronger," she told Colbert.
Colbert described the book as "fascinating" and a "very good read in itself."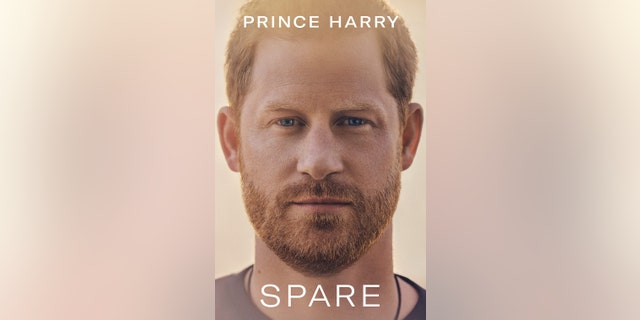 CLICK HERE TO SUBSCRIBE TO THE ENTERTAINMENT NEWSLETTER
Harry has been on a media tour to promote his book. On Sunday, he appeared on ITV and CBS's "60 Minutes" for two separate reunions, followed by "Good Morning America" ​​on Monday.
He is also on the cover of People magazine.