New rules governing the entry of cats and dogs into the country are leaving some pet owners in tears of stress and frustration.
Key points:
On March 1, stricter rules for the importation of pets and quarantine enter
Many pet owners are confused and distressed by the new obligations
Government says stricter quarantine laws are needed to improve Australia's protection against rabies
Jeni Clegg and her family recently immigrated to Brisbane from the UK and plan to bring their beloved poodle cross, Rosie, to join them soon.
They have fulfilled their obligations to obtain permission to take Rosie to Australia, but Ms Clegg said those plans were now up in the air.
"We have two daughters, nine and six, they absolutely adore her. She's part of the family, she's my third baby," said Ms Clegg.
On March 1, new pet import rules aimed at boosting Australia's protection against rabies come into force.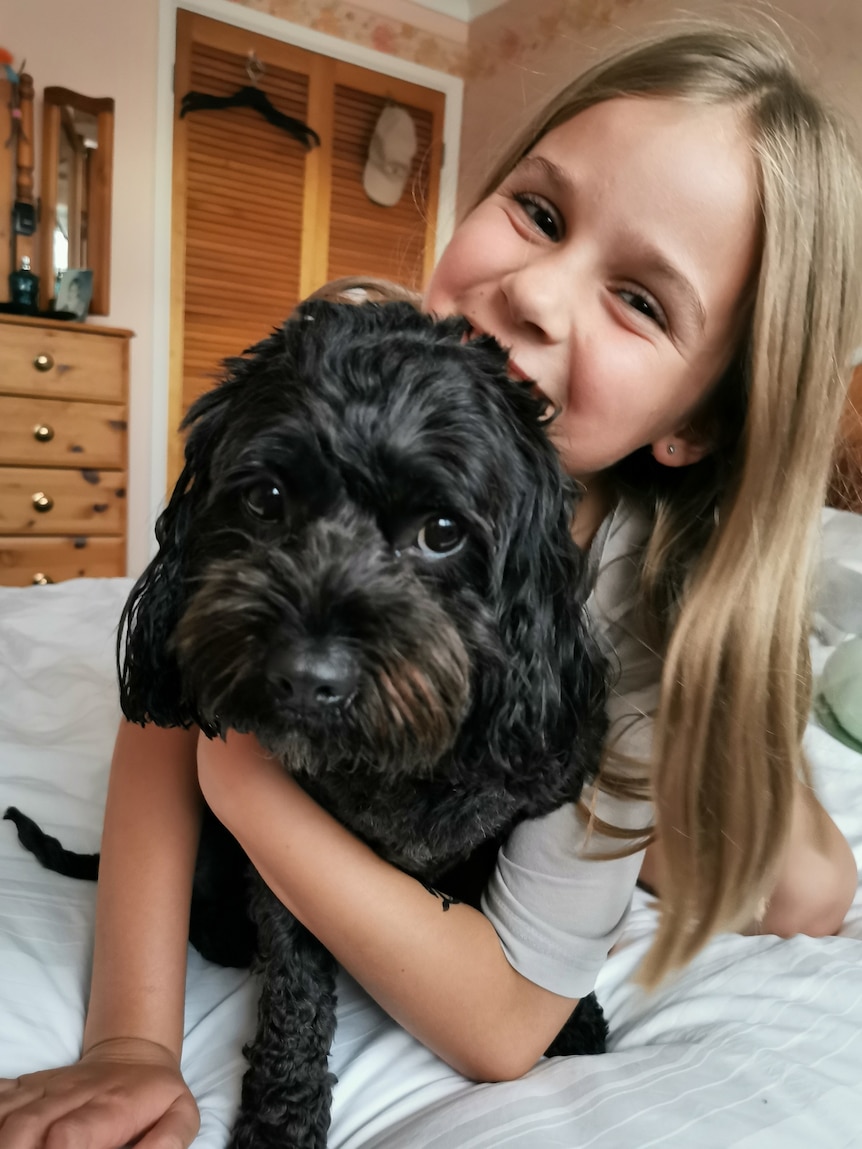 Under the changes, more stringent testing and identity verification will be required.
Ms Clegg said Rosie did not meet the new requirements and it was unclear if Rosie would still be allowed in or if the family would have to start the application again, a process that could take more than six months.
It was something the family wasn't sure was possible or fair for their dog.
"I think our only option would be to relocate…it's very hard to think about that because it just hasn't been an option for us," Ms Clegg said.
"I think any pet owner will understand that she's not just a dog, she's a member of our family."
Pet owners stuck in limbo
Ms. Clegg is one of many pet owners expressing stress and frustration over the new rules and what they mean for people like her.
Stacey Simcoe has been living in rural America for several years and plans to return home as soon as possible.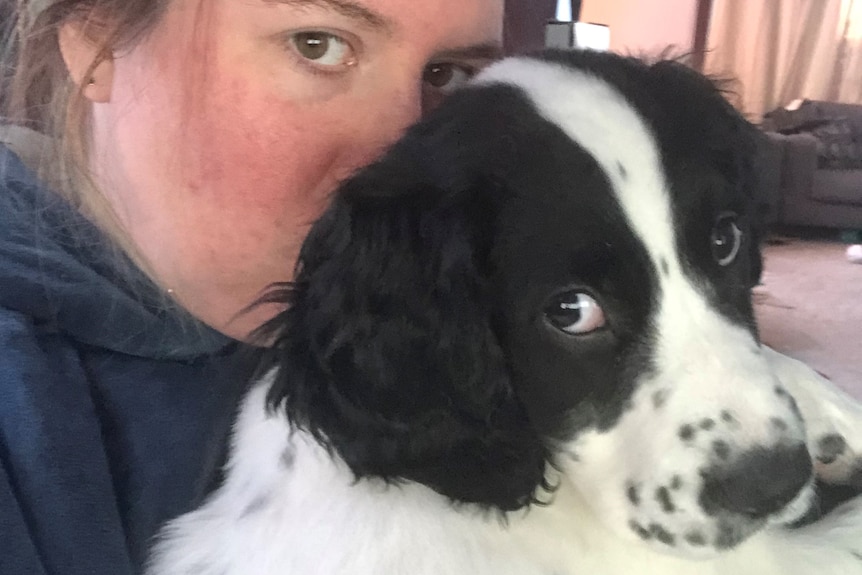 She said it took her months to get a permit to bring her springer spaniel, Gus, with her and now she wasn't sure if it would be honored.
"I've literally been in tears every time I think about it all day today. It's incredibly stressful," she said.
Ms Simcoe said she supported strict regulation and a lockdown to protect Australia from rabies, but implementing the new rules had been confusing and stressful.
"Everything looked like it could travel at the end of March and now everything is up in the air," he said.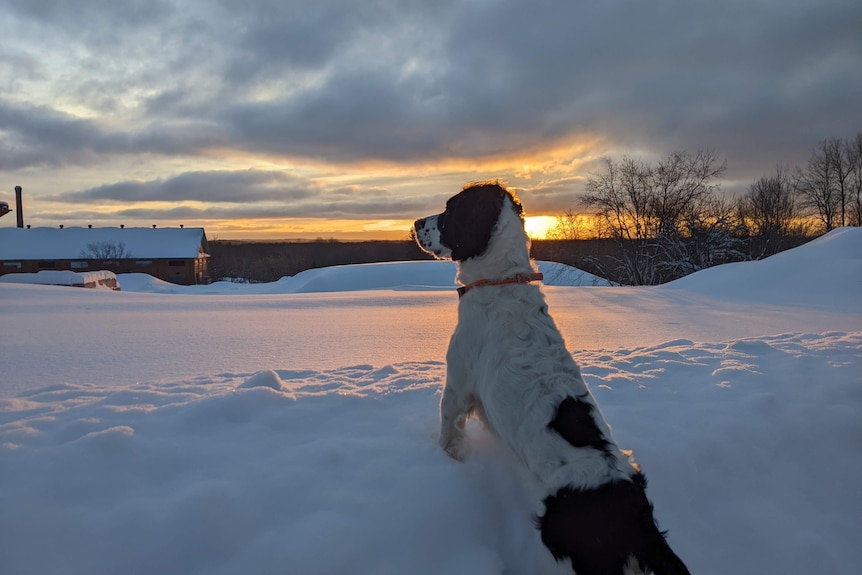 New rules to mitigate the risk of rabies
The Australian government says the changes are needed to boost Australia's protection against rabies amid increased movement and international trade in pets.
Department of Agriculture, Fisheries and Forestry Under Secretary for Animal Biosecurity Peter Finnin said existing permits to import pets would be respected.
He said that if people could not meet the new requirements in time, their animals would have to be quarantined for 30 days instead of 10 days.
"Rabies continues to be one of the most important diseases worldwide, with tens of thousands of cases each year," Finnin said.
"Unfortunately, if you get rabies and have clinical signs of rabies, it's essentially fatal.
"For the majority of cases where an imported animal is affected by rabies that appears within 30 days.
"And essentially, that's a safeguard for us."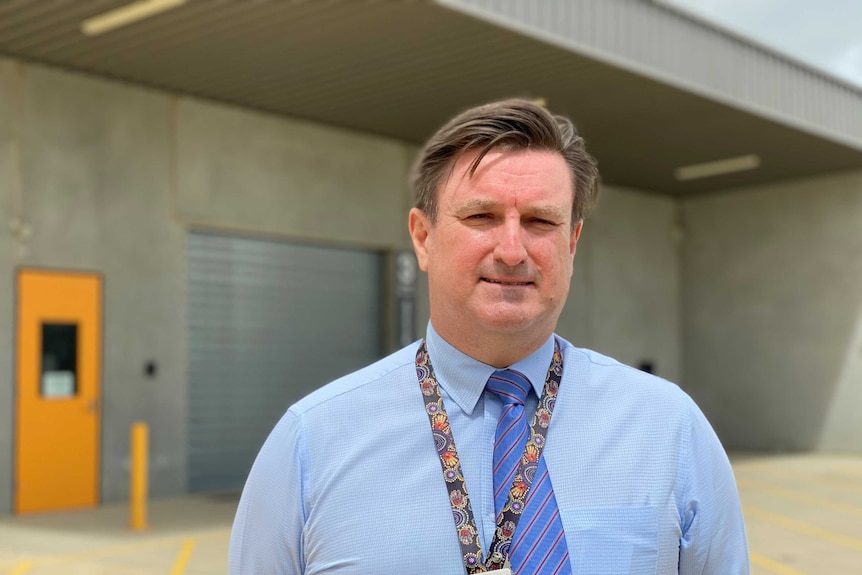 Finnin said there were exceptions to the 30 days if people could prove their pet originally came from Australia.
He said that if rabies were to enter Australia, it would not only be dangerous to domestic animals and people, but would also have a devastating effect on wildlife populations.
Animal welfare concerns
Ms Clegg said she understood the importance of keeping Australia free of rabies, but was unhappy with the way the rule changes were handled and communicated.
She said she had been unable to get confirmation from the department that her dog would be allowed to travel to Australia on the permit she had already obtained, and that she was upset by the increased quarantine requirement.
"I'm worried, she's an anxious dog," Clegg said.
"The idea of ​​her being quarantined for any length of time is not something I like to think about and 30 days is a long time."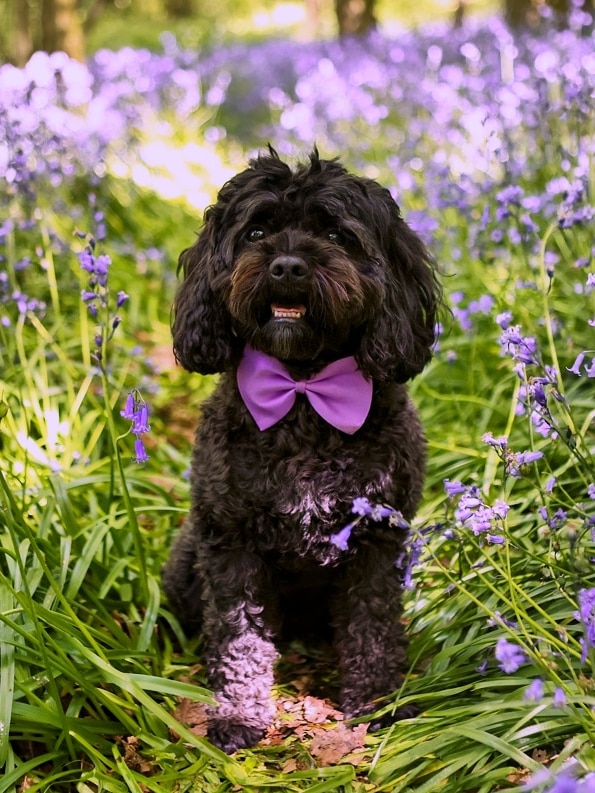 The RSPCA declined to comment on the new rules.
But in its submission to the Australian government's review of the matter, the RSPCA said increases in quarantine times did raise potential animal welfare concerns.
It also recognized that these concerns had to be weighed against the serious risk posed by rabies.
Finnin said the animals were being well cared for at Australia's only pet quarantine facility in Melbourne.
"We have a great group of really dedicated biosecurity officers working at the PEQ [post entry quarantine] establishment," he said.
"They really love their job and really care a lot about all the animals in their care, and are just as concerned about the welfare of the animals as the owners."
Not all countries are allowed to import pets into Australia. The countries that are allowed are separated into categories based on risk, each with different requirements.
More pets arrive in Australia
Finnin said that the number of domestic pets entering Australia from abroad has increased steadily over the past 10 years.
He said that during that time there was also an uptick in the international trade in cats and dogs.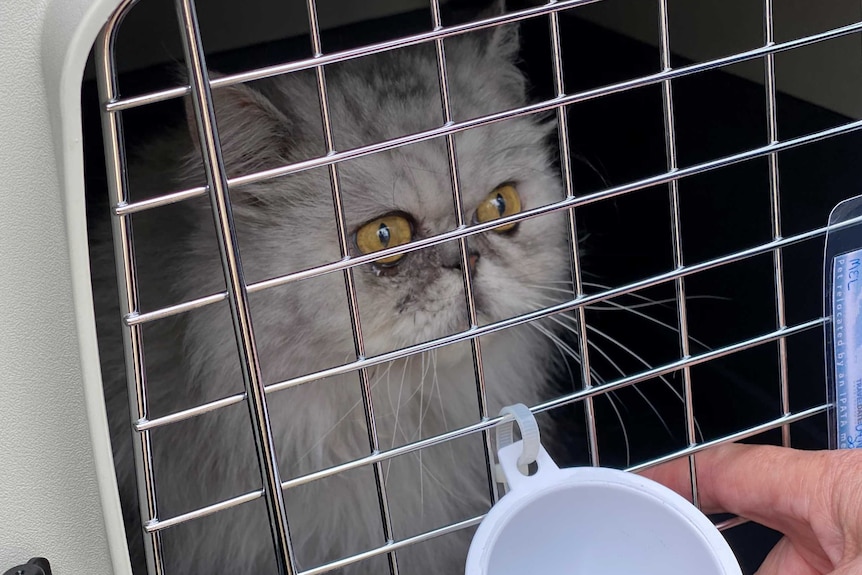 "In 2013, the majority of pets moving to or coming to Australia were people's pets," he said.
"So it was someone bringing their pet back to Australia or immigrating to Australia with their pet.
"One of the things that we have seen and that other countries have seen, probably accelerated by the pandemic, is that there is now a stronger movement for commercial pet movements.
"And when there are business drivers and business incentives, that's when some of these perverse outcomes can emerge.
"We have had increasing evidence that there are people who are essentially circumventing our rabies requirements and doing things like producing false documentation."
Finnin said the main changes were stricter blood testing requirements and that government officials in the country of origin had to verify each pet's identity.