According to Arcane Research, futures premiums for cryptocurrency derivatives have grown over the past week. The 3-month basis for Binance is hitting highs not seen since April 2022. However, open interest on Binance futures, now at 6,600 BTC, is relatively low.
The CME base has also made a significant recovery in the last two weeks and is now at 0.7%, the highest level since September 2022. The development indicates that institutional trader confidence is growing. In addition, Arcane adds that for the first time since early November, CME's short futures structure is no longer in lagging mode. The implication is that institutional traders feel more comfortable investing in longer maturities for cryptocurrency derivatives.
However, from 2019 through November 2021, CME futures tended to trade at an annualized premium ranging from 5% to 15%. So even with the premiums rising, futures continue to trade at conservative levels compared to usual before the disastrous 2022 bear market.
Last week, the ETFs offered by ProShares were net positive. The main reason for this is substantial withdrawals from the ProShares BITI Short BTC ETF. Levels are now comparable to before the FTX crash. BITI currently holds an exposure equal to 4,435 BTC, and its short position has decreased by 27% YTD.
The growing active activity of market participants on the CME coincided with the strong rally of the previous week. OI contribution increased from 42% to 50%, while CME OI increased to 80k BTC.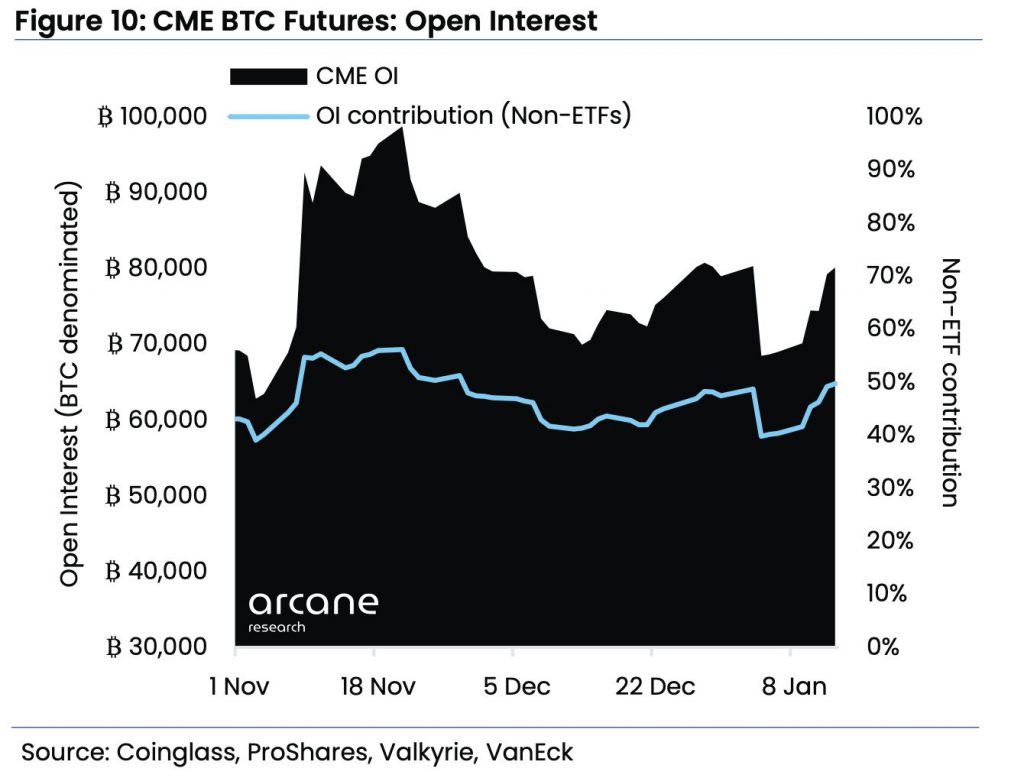 Are Cryptocurrency Options Traders Bullish After One Year?
Since January 2022, options traders are now pricing a bullish premium for the first time. Since calls are more in demand than puts, both the 1-month 25D bias and the 6-month 25D bias are negative.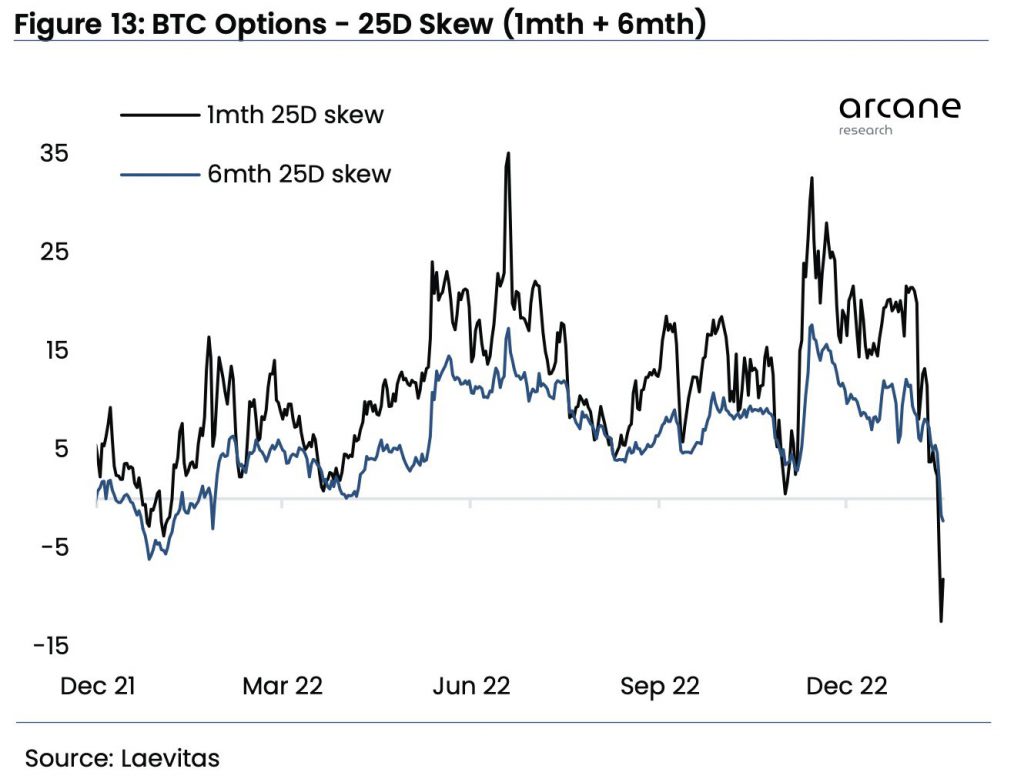 After a dry year, and helped by some strong momentum, we are finally seeing signs of optimism in futures, options and futures contracts as a result of last week's price action. The short traders appear to have learned from the previous week's moves.