Clarksville, Tennessee
– Each week, Clarksville Online will bring you pets from different rescue organizations in need of good homes in and around Clarksville-Montgomery County. This week's pets are for the week of January 17, 2022.
Dogs and cats of all ages, breeds, and sizes are available through area animal shelters and rescues, as well as opportunities to help homeless animals through foster programs, donations, and help with fundraisers. and other activities for the family.
Contact a rescue near you for more information.
Montgomery County
Moose is an adult male Dogo Argentino. He is fully vetted and will be neutered before going home. Please note: DO YOUR RESEARCH on this breed before adopting. They are in the line of a Mastiff breed. They are loyal to their family but very territorial and wary of strangers. They need a lot of space, exercise regularly, and were originally bred for hunting and protection.
They can be wonderful companions, but they must be properly socialized and trained. They can weigh more than 100 pounds. They need a strong ALPHA leader who can set consistent boundaries. For further details, MCACC will be happy to answer your questions.
Enchilada is a sweet young domestic shorthair cat. Fully vetted, litter trained and will be spayed before going home. She is very suave and seems to go with the flow! She will be a great companion.
Find them both at Montgomery County Animal Care and Control, 616 North Spring Street, 931.648.5750, www.facebook.com/MontgomeryCountyAdoptionServices
Finders Keepers Cat Rescue
Sheldon Pooper is a 9 year old senior male domestic shorthair and tabby mix. Sheldon is a big guy and an absolute delight. He is a happy, soft and warm kitty who purrs… purrs… purrs… He is vetted, up to date on shots, neutered and litter trained. You know you need it in your life!!
He can be reached through Finders Keepers Cat Rescue, message them on FB or www.petfinder.com/member/us/tn/clarksville/finders-keepers-cat-rescue-tn984/ or email [email protected] gmail.com
Stewart County Cat Adoption Team (CATS)
Carter and Cooper are a pair of bonding one-year-old brothers. They have been thoroughly examined, vaccinated, litter trained, dewormed, FeLV/FIV tested and neutered. They were initially very shy as babies who came to the rescue, but over time they have grown into loving, playful and inquisitive boys. They entertain each other and will be a great addition to your family!
These great kids can be found through the Cat Adoption Team (CATS). Contact Susan at 931.305.8212 text or leave a message or message via her FaceBook page www.facebook.com/CatAdoptionTeamOfStewartCountyCATS
Stewart County Faithful Friends Animal Rescue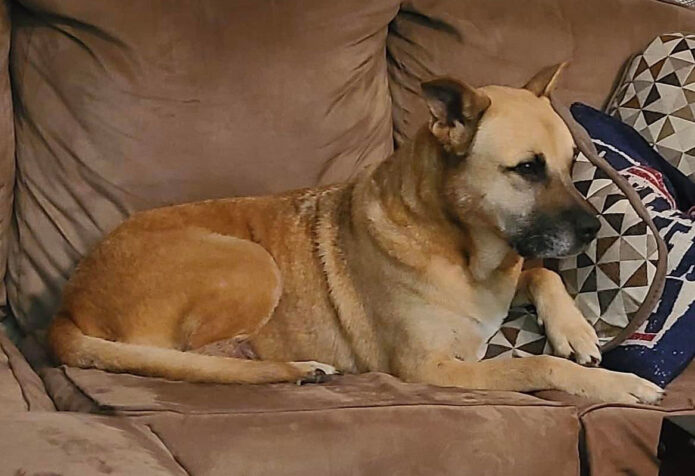 Bruce is a very affectionate and great looking 7 year old male Labrador mix. He is fully vetted, neutered, house trained and trained in heartworm prevention. Bruce grew up with a male owner until he was no longer able to take care of him due to health reasons, so he understands that Bruce is very male-oriented, prefers men, and will bond very quickly with his person.
Must be the ONLY pet in the home and NO children please. You will progress in a calmer environment and you will like long walks and spending time with your person. It would be perfect for someone who is retired or home often to spend time with Bruce. Look no further for your new best friend!
Come meet him through Stewart County Faithful Friends Animal Rescue, 931.627.1459, www.facebook.com/scffar2010/
Companion Pet Rescue in Central Tennessee
Copper is a mixed-breed adult male. He is fully vaccinated, neutered and housebroken. He is great with dogs, cats, even chickens, ducks, and rabbits! Copper is a high energy dog ​​that requires a very strong leader and a lot of structure.
He needs a "job" like frisbee, ball or whatever! Due to his energy levels, meet and greets are recommended if there are other dogs in the home, as not all are fans of that energy. He should be around older children only because of his energy. He is eager to please and training should be easy for him.

He has stranger anxiety, so slow introductions are needed. He will do best in a home where he is taken for runs, hikes, and outdoor activities to help him become his best self.
Copper can be found through Companion Pet Rescue of Middle Tennessee, 615.260.8473, or www.facebook.com/companionpetrescueofmiddletennessee/
Two Ladies Care Dog Rescue
Jazzy is a 5 month old Basset Hound/Cattle Shepherd mix! She is just the sweetest girl; friendly, caring, and fun! She is up to date on shots, microchipped, crate trained and will be spayed at the rescue vet when she is age appropriate. If she is spayed at her new family's vet, the rescue will give $50.00 to cover the cost after surgery.
He knows how to use the dog door and does very well with house training. She does well with children and loves to play with other dogs. She will be a wonderful and loving addition to her family!
For more details and information, she can be found through Two Ladies Caring Dog Rescue, 931.217.1587, www.petfinder.com/shelters/TN505.html
Bully Biker Farm of Sagley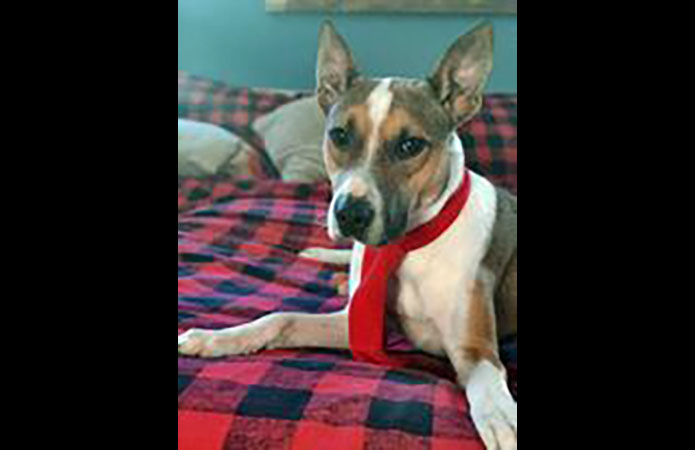 Amelia is a one and a half year old female mix. She loves people, she's good with dogs and kids, but no cats please! Amelia is fully examined and spayed. She would love a big garden and lots of walks and adventures! She is a very sweet girl looking for her forever family.
If you're looking for that special new member of the family, please contact Lisa at Sagley's Biker Bully Farm, 785.207.5641 or www.facebook.com/SBBF.Rescue
Puurrrfect Paws Rescue & Cat Café
Leonard and Penny are a very close pair of 9-month-old siblings. They are fully vetted, litter trained, spayed and neutered, and enjoy being with their people. They are entertaining and can be a lot of fun! They will be a wonderful addition to your family. PPR&C also has a wonderful Cat Cafe in town.
To schedule a meet and greet and for more information on all the cats, visit www.puurrrfectpawsrescue.com or message them via their FB page, Puurrrfect Paws Rescue & Cafe.
Hot Rod's Garage Senior Sanctuary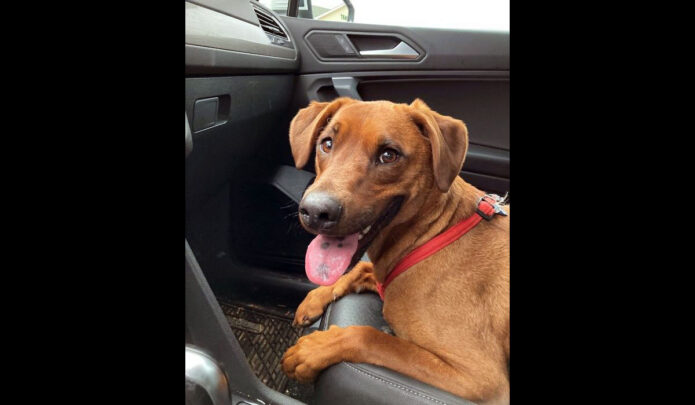 Patton is a handsome young Rhodesian Ridgeback mix male. This sweet boy came to the rescue after he was recently found stranded at a campsite. He braved the elements during the blizzard and with everything he's been through, keep in mind that he is absolutely the funniest, friendliest, gentlest, playful, smartest, most loving pup there is. He is fantastic!
He is house trained, fully vetted and neutered. He has some energy while playing, but calms down. He seems to do well with the company of other dogs, children and even some cats. After all that Patton has been through, he's still super friendly and loves human contact! This sweet little boy will be your best friend and constant companion if you get the chance. Patton deserves his forever home!! If he believes that he will fit perfectly into his life, he can contact the rescue.
For more details call 931.801.1907 or email [email protected] or visit their website at https://docs.google.com/forms/d/1GwXSlg0hKDKniRHmrTkHuRwGG9s-3GQ8Ke1Ftdg-FQ/edit?usp =sharing
Mikaela's Mutt Motel
Sweetie is a one and a half year old Australian Cattle Dog/Heeler mix. She is playful, affectionate, funny and loves to give kisses! Sweetie is fully vetted, microchipped, spayed and also house and crate trained. She is HW negative and is also on HW prevention and flea and tick prevention. Sweetie has done well with adults, children, and other dogs!
To learn more about her, you can visit www.mikaelasmuttmotel.org/Sweetie or message them on Facebook at www.facebook.com/mikaelasmuttmotel
You can also contact them by calling 931.342.2526 and emailing [email protected]
if ( window.fbAsyncInit === undefined ) {
window.fbAsyncInit = function() { FB.init({ appId : '146185627286', xfbml : true, // version : 'v2.7' version : 'v9.0' }); };
(function(d, s, id){ var js, fjs = d.getElementsByTagName(s)[0]; if (d.getElementById(id)) {return;} js = d.createElement(s); js.id = id; js.src="https://connect.facebook.net/en_US/sdk.js"; fjs.parentNode.insertBefore(js, fjs); }(document, 'script', 'facebook-jssdk'));
}