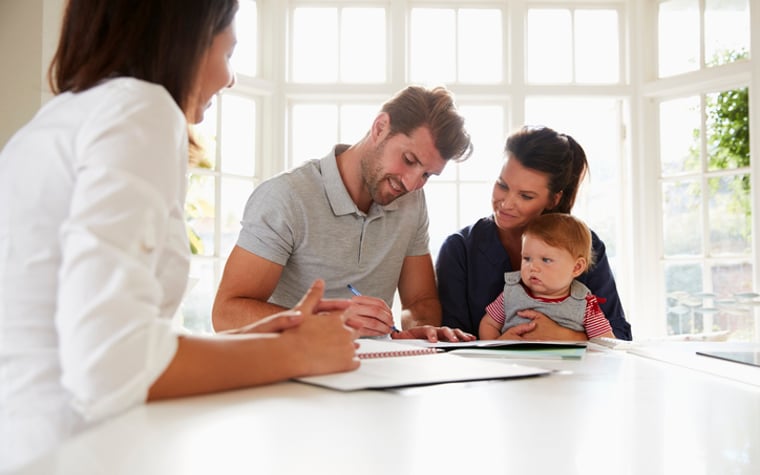 In home buying, as in all things, knowledge is power.
---
Key points
We're heading into an uncertain housing market in 2023, with no indication of what's to come, but mortgage rates are still high and inventory is still low.
Waiving your inspection contingency on a home offer may seem like a good way to get the seller to accept it.
This is a bad idea, because you want to know what you're buying, warts and all.
---
If you've been following the housing market these past few years, you know I'm not exaggerating when I say it's been wild. The buying frenzy of 2020 and 2021 was fueled by a combination of low interest rates and a desire to flee dense urban areas after the COVID-19 pandemic broke out in the US.
Unfortunately, this situation led to higher prices and lower inventory for anyone hoping to buy in 2022. And to add insult to injury, mortgage rates have also more than doubled over the course of 2022. These conditions are likely persist well into 2023, making it a iffy time to buy.
If you're still hoping to get on the property ladder sooner rather than later, I sympathize. At this point, you may be feeling desperate and willing to try anything to get an offer accepted, especially if you can't afford a house with cash (and the high prices and interest rates, plus the other drawbacks of paying cash, it might be a bad idea anyway). While some buyers have waived certain contingencies in the home buying process in recent years in the hope that their offer will be accepted, they have waived an inspection contingency (which would allow you to rescind or renegotiate an offer on a home with known issues) is a terrible idea. This is why.
Do you want to know what you are buying?
A home inspection is your best bet for getting an honest assessment of a home's condition, plain and simple. This is especially important since you plan to make a large commitment in the form of thousands of dollars paid up front (your down payment and closing costs) and an agreement to pay many thousands more over the course of your mortgage loan. A home inspection is also your opportunity as a buyer to take a step back and come down to Earth regarding your feelings about a home. It may have been love at first sight, but things can look different in the harsh light of reality, when you look at a broken furnace on the coldest day of winter or a leaky roof during a major thunderstorm.
You can still buy a house with known problems
All of this is not to say that if you have your dream home inspected and the inspector discovers problems with it, you should terminate your lease. In fact, quite the opposite is true. If the house is in trouble, you end up with a platform from which to trade. You may be able to lower your offer to make up for the money you'll have to invest to fix, say, that leaky roof. Or you can ask the seller to fix the problems.
Even if the problems your inspector discovers are minor, you still want to know about it. Maybe they catch something that isn't a problem now, but could be in the future. Think of a home inspection like a doctor making a house call. You get a report on the "health" of your potential future home, and can therefore plan accordingly that in a few years you may need a new water heater, for example. This way, you can start saving money in your emergency home maintenance fund.
More: Check out our picks for the best mortgage lenders
Other ways to get an offer accepted
If you're concerned about getting your offer accepted in this market, there are other ways that don't involve waiving your inspection contingency. get a mortgage pre-approval Your letter from your lender shows that you are a serious buyer with the finances to back up the offers you are making. You can also offer more than the asking price, if you can afford it. Buying a home is likely to be the most expensive purchase you'll ever make, so give yourself every chance to succeed as a homeowner, including paying a fair price for a home and being prepared for all potential costs. in the future.