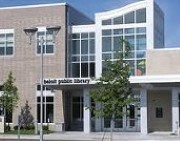 The Beloit Public Library presents another edition of the Lunch and Learn series next Wednesday afternoon, this time focusing on property taxes and other funding sources.
Rock County Finance Director Sherry Oja says the class will run from noon to 1 pm and will go over Rock County's budget process, types of funding sources and appropriations.
Oja says the class is important for residents to learn how their local government works and where their money goes and what it is used for.
Oja says people will need to register for the class, and the first 25 to register will receive a free lunch courtesy of the Stateline Community Foundation.
People can register by visiting the Beloit Library website and looking for the class on the library calendar.