Authorities are investigating the recent death of a man after a confrontation with police officers during a traffic stop in Memphis.
Tire Nichols, 29, of Memphis, was arrested the night of January 7 after officers attempted to stop traffic for reckless driving near the area of ​​Raines Road and Ross Road, according to separate news releases from the Department of Police. Memphis Police and the Memphis Police Department. Tennessee Bureau of Investigation. A confrontation developed as the officers approached Nichols, who ran away. Another confrontation occurred when officers gave chase to Nichols and eventually took him into custody, police said.
After the incident, Nichols "complained of having difficulty breathing" and was transported by ambulance to St. Francis Hospital in Memphis in critical condition, according to police.
Due to Nichols' condition, the Shelby County District Attorney's Office was contacted and TBI special agents were subsequently requested to conduct an investigation into the use of force, according to TBI.
The Memphis Police Department said at the time that the "involved officers will be routinely relieved pending the outcome of" the TBI investigation.
Nichols "succumbed to his injuries" on January 10, the TBI said. The death of Nichols, who is black, has sparked protests outside the Memphis police station on Ridgeway Road, with calls to release footage from the body cameras worn by officers.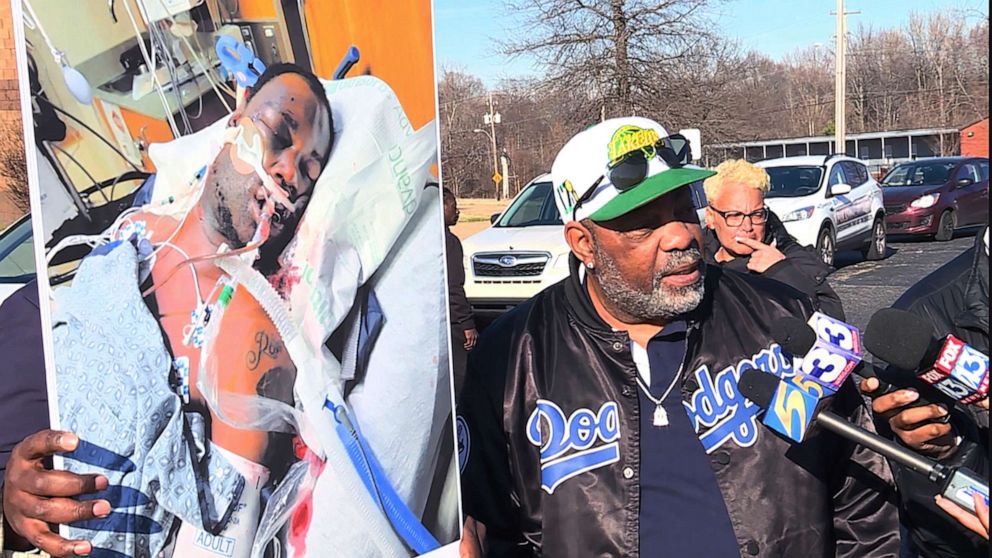 Five days later, the Memphis Police Department announced that it had "immediately" launched "its own administrative investigation into policy violations" amid the ongoing TBI investigation.
"After reviewing various information related to this incident, I have found that appropriate action is necessary immediately," Memphis Police Chief CJ Davis said in a statement Sunday. "Today, the department notifies the officers involved of the impending administrative actions."
The police department's internal investigation is expected to be completed by the end of this week.
"Make no mistake, we take departmental violations very seriously and while we must complete the investigative process, it is our top priority to ensure swift justice is served," Memphis Mayor Jim Strickland said in a statement Sunday. . "We want citizens to know that we are prepared to take immediate and appropriate action based on what the findings determine."
Speaking to Memphis television station WREG-TV during a protest Saturday, Nichols' stepfather, Rodney Wells, said his stepson suffered cardiac arrest and kidney failure from a beating by officers. He held up a photograph of Nichols at the hospital.
"When we got to the hospital, it was devastating," Wells told WREG-TV. "All of that still shouldn't happen because of a traffic stop. You shouldn't be on a dialysis machine looking like that because of a traffic stop. That's inhumane."