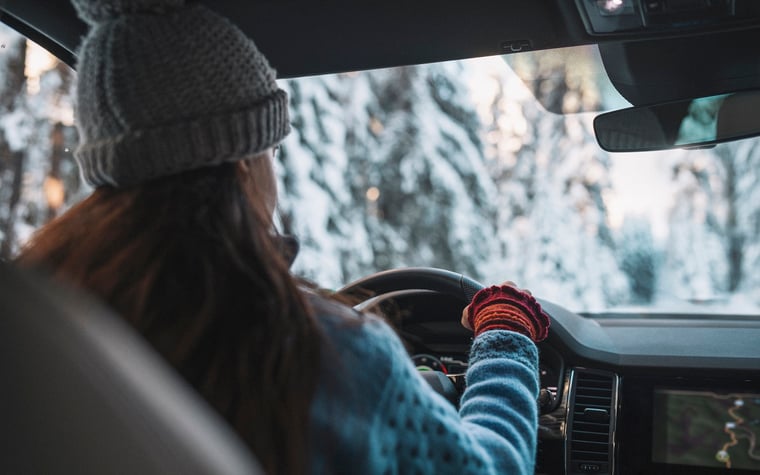 Oh, the weather outside is frightful… but having traction is so delicious.
---
Key points
Owning a car is expensive, and you may hate the thought of paying even more money for winter tires.
If you live in a part of the country that experiences significant winter weather, winter tires can give you added safety on the road.
You can save money by not having to replace your other tires as often and also by being able to avoid car accidents that will cost you at least your car insurance deductible.
---
Owning a car is a great comfort. You have the freedom to drive as you please without waiting on public transportation or walking or biking in bad weather. But it comes at a cost. Even after you've paid off a car loan (or paid off your car in full upfront), you still have to deal with car insurance premiums and maintenance costs. Sometimes a necessary and expensive repair comes along, or you may be in an accident and need to pay your auto insurance deductible. My part of the world is currently mired in winter, which honestly feels like 40% of the year around here. Like many people who live with bad winters, I have a little ritual.
Every year around Thanksgiving, I take my car to the mechanic to have my trusty all-season tires replaced with the winter tires I bought a few years ago. This can be a hassle and of course it costs money to come and go. I had to buy the tires, and now I pay twice a year to have them put on and taken off (usually in April, though snow has been known to show up as late as May here).
Read on to find out why I happily pay these costs, and why you should consider winter tires if you also live somewhere with snow.
1. Winter tires can keep you safer behind the wheel
I don't want to make a blanket statement about winter tires reducing the chances of a car accident on a wintry day. And of course, it is not enough to have special tires; You also need to be a safer driver and be very careful while navigating on snow and ice. Many people think that having a four-wheel drive or four-wheel drive car is enough, and while these are great features, winter tires will offer you something absolutely crucial for winter driving: increased braking ability. Motortrend tested cars with and without winter tires and noted a significant difference in stopping distance for cars with winter tires. They are made from a special rubber compound that stays softer in cooler temperatures and the tread patterns are designed to improve traction in cold and wet conditions.
Unfortunately, having winter tires on your own car will not improve the driving habits of others. I have seen people do very reckless things behind the wheel, even in the worst road conditions. But I'll be less likely to have to file a car insurance claim if I can avoid getting into a car accident because I can stop faster and maintain traction to avoid sliding into other cars or obstacles on the road.
2. You can keep your other tires for longer
If you're the type of person who enjoys getting your money's worth out of a purchase (and I bet you are), having winter tires means you'll get longer use out of your set for warmer weather. For me, that's a set of all-season tires that I bought when I moved to my current estate several years ago. Since they stay in storage through the winter months, I haven't needed to replace them yet.
More: Check out our picks for the best auto insurance companies
3. You will have greater peace of mind
There's really no way to put a price on being able to sleep at night, or breathe a little easier when you get behind the wheel in inclement weather. I don't really like driving in the snow, but sometimes it's unavoidable if I want to live my life for that 40% of the year when winter rears its ugly head. I feel better knowing that I have done everything possible to keep my body and bank account balance safer by using winter tires.
Winter tires were not a purchase I would have considered before moving to what feels like arctic tundra on some winter days. And they may not be a necessity for those of you in warmer climates, but if you're regularly breaking down your snow shovel or snow blower and don't have winter tires, I recommend looking into them for all of these reasons.
Our best car insurance companies for 2022
Ready to buy auto insurance? Whether you're focused on price, claims handling, or customer service, we've researched insurers across the country to bring you our best-in-class picks for auto insurance coverage. Read our free expert review today to start.